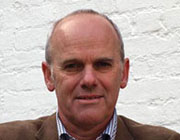 About Your Total Coach
At Your Total Coach, we're passionate about coaching and the positive difference it can make to the success of the people we work with. Established in 2001 by CEO Keith Nelson, three founding principles still lie at the heart of everything we do:
Performance: working to increase performance at individual, team or organisational level
Sustainability: benefits are experienced long after the development programme has finished
Capability: Build someone a bridge and they may cross it; show them how to build a bridge and they will discover new landscapes and be able to ford any future obstacles. Real change only happens when we acquire capability.
 Why choose to develop with Your Total Coach
Nationally and internationally recognised qualifications
More than 60 programmes to choose from, including ones designed just for you
Choice of delivery – workshop, online or blended learning approach
Dedicated team of talented coaches with wide range of skills and experience
No hidden extras – all course material provided, and more
"Working with Keith Nelson/Your Total Coach was a great way to gain an insight into our editorial production process. With Keith working on a group exercise with us all, we were able to see where processes could be improved and new ways of working created. It was a great day and much enjoyed by all who participated."
from Chris Young
Editor, RHS Media, Royal Horticultural Society